Ilyen gyönyörű feladat nincs még egy – Ausztriából Magyarországra, magyar utazásra, üdülésre, pihenésre, konferenciázásra hívni az osztrákokat – mondja. A képviselet irodájának ablakából a Bécsi Operaház impozáns épületére látni, miközben a falakat magyarországi idegenforgalmi látnivalók csalogató plakátjai, fotói díszítik, a polcok pedig roskadoznak a szép kiállítású prospektusoktól.
Kovács Balázs hatodik éve tölti be "a világ egyik legszebb állását", büszke a sikerre, de szívesen emlékeztet arra, hogy az nem csak a lankadatlan dinamizmusú és sok ötlettel gazdagított munka eredménye. A szomszédság és a közös történelmi, kulturális múlt megkönnyíti a kapcsolatot, mint ahogy kimutatások tucatjai is alátámasztják a két nép, pontosabban az emberek közötti rokonszenvet.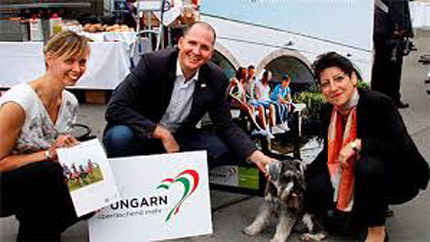 Nem igazán nehéz kiismerni az osztrákok kedvteléseit, és azt sem, hogy stabil, megbízható vendégekről van szó, akik ha megkapják, amire számítottak, akár évről évre visszatérnek. Nem elhanyagolható tényező – mondja Kovács –, hogy az osztrákok a válság éveiben sem hagyták cserben Magyarországot, s a lakosságszámhoz viszonyítva innen érkezik a legtöbb utazó. 2013-ban a vendégéjszakák száma 760 ezer volt, vagyis majd minden tizedik osztrák lakosra esik egy magyarországi vendégéjszaka. Ez akkora szám, mintha Németországból nyolcmillió, Oroszországból pedig tizennégymillió vendégéjszakát könyvelnének el a hazai szállásadók.

Kapcsolatmarketing
Kovács készséggel beszél arról, hogyan módosította eredeti koncepcióját, vagyis azt a kezdeti meggyőződését, hogy céljai érdekében elsősorban osztrákokkal kell kapcsolatba kerülnie; számára az elsődleges feladat az itteni utazási irodák, a turisztikai sajtó megnyerése. Persze itteni szakmai ismeretségeivel már-már barátsággá fejlesztett kapcsolatai nagyban hozzájárultak a felismeréshez. A linzieket említi, az ottani osztrák idegenforgalmi szövetség vezetőjét, név szerint Georg Steinert, aki megfogalmazta: manapság az idegenforgalmi marketing elsősorban kapcsolatmarketing, vagyis nagyon fontos a "potenciális szövetségesek", ismerősök bevonása egy konkrét cél érdekében. (Érdemes azt is felidézni, hogy ez a linzi kötődés hogyan alakult ki: a felső-ausztriai tartományi székhely annak idején, még 2009-ben az Európa Kulturális Fővárosa év kellős közepén Kovácsék ösztönzésére eddig egyedülálló módon adta át a Pécsnek, a cím következő várományosának. Ez csak a kezdet volt, a két város azóta is szoros barátságban van, és az sem véletlen, hogy tavaly a olyan sikeres volt.)
Nos, ha kapcsolatmarketing, akkor hogyan is hagyható ki a legnépesebb és legtermészetesebb "szövetséges", az ausztriai magyarok, illetve a magyar szimpatizáns osztrákok tábora? Az ő számuk – mindent beleszámítva, még a vegyes házasságban élőket is – jó kétszázezerre becsülhető, többségük már "beépült" az osztrák életbe, barátaik, ismerőseik, munkatársaik osztrákok. A bécsi képviselet két évvel ezelőtt meghirdette a Rot-Weiß-Rot in Ungarn mozgalmat, megteremtette hozzá a magyarországi szolgáltatók kedvezményrendszerét, létrehozta a ma már elengedhetetlen
És az eredmény: ma már 3500 önkéntes nagykövet kelti a magyar úti célok jó hírét ismerősei körében. Közülük legalább ötvenen nagyon aktívak, és a magyarországi szállodák, éttermek sem lehetnek elégedetlenek, mert bár nem feltétlenül mérhető, hányan jönnek a mozgalom keretében, nő az osztrák vendégek száma, és egyikük sem akar kihátrálni a kedvezmények nyújtásából. Persze egy percig sem lehet ölbe tett kézzel ülni, folyamatosan jönnek az újabb kiegészítő ötletek – mint az élménykártya alsó-ausztriai mintára , amelyből már hatvanezer elkelt. Kovács Balázs tartogat mást is a tarsolyában: ha majd sikerül egyesülettel erősíteni a mozgalmat, akkor megsokszorozódik a reklámlehetőség.
Addig marad a saját erő. Ennek is sokféle a formája, de ezek közül mindenképpen kiemelendő a sajtó. Ausztriában az írott sajtó még mindig nagyon népszerű, fontos az állandó és pozitív jelenlét. A magyar turizmus a nehéz években is nagyszerű turisztikai sajtót mondhatott magáénak, amihez persze az is hozzájárul, hogy a bécsi képviselet megbecsüli az osztrák idegenforgalmi újságírókat. Évente 30-35 sajtóutat szerveznek, s a beszámolók a szaksajtóban és a lapok turisztikai mellékleteiben igazolják a ráfordítást.

A nyilvánosság ereje
A "nagykövetek" is beváltják a hozzájuk fűzött reményeket. S hogy mit tesznek azok a bizonyos "nagyon aktívak"? Jelzik például, ha valahol – akár távoli kerületben – egy-egy áruház, bolthálózat magyar terméknapokat tart. Ilyenkor a képviselet munkatársai is megjelennek, információval, prospektussal. Valóságos izgalmat váltott ki a Grand Budapest Hotel című film bemutatója, jóllehet igazán csak a név kapcsolódik hozzánk – meséli Kovács. De azt is ki lehet használni! A bécsi képviselet másképpen is profitál az itt élő magyarokból, mivel munkatársaik között is vannak ilyenek. Ez teszi lehetővé, hogy a spontán ötletek hallatán rögtön személyesen is a helyszínre siessenek.
A jelenlét a Facebookon nagy nyilvánosságot biztosít. Kovács egyébként is fontosnak tartja, hogy a képviselet és személyes munkája is nyitott könyv legyen. Ennek jegyében az interneten saját honlapjuk Magyar sarok rovatában évekre visszamenőleg és évekre előre minden dokumentum, pályázati anyag megtalálható, beleértve saját életrajzát, pályázatát, piackutatását, kitekintését a jövendő évtizedre.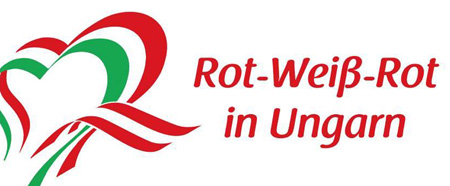 S hogy miként fér bele a nap 24 órájába a folyó ügyek mellett a precíz aprólékosságú tervezés, s egyáltalán, minden rezdülés naprakész nyilvántartása? És mitől olyan áttekinthető, könnyen érthető az a tengernyi dokumentum, amely összefoglalja az elért eredményeket, no meg a rövid és hosszú távú jövő megalapozott – soha nem légből kapott – célkitűzéseit? Némi választ ad Kovács Balázs képesítése, illetve azok hosszú sora.

Felsőfokú vendéglátóipari végzettség, közgazdasági diploma kiegészítve jogi egyetemi PHD-tanulmányokkal, stratégiai tervezési kutatómunkával, felsőfokú reklám- és menedzser-szakképesítéssel, idegenvezetői képesítéssel, két felsőfokú nyelvvizsgával – hogy csak azokat említsük, amelyek jelenlegi beosztásában hasznosíthatók, illetve a feladatok elvégzését megkönnyítik. Ehhez jönnek még a külföldi tanulmányok idején és az Ausztriában eltöltött több mint hat évben megszerzett tapasztalatok. Mindez magyarázat a strukturált munkavégzés és a dokumentálás igényére is. A honlapról egyébként az is nyomon követhető, hogy a korábbi célok hogyan valósultak meg. Nagy változtatásra, utólagos korrekcióra nem volt soha szükség – mondja a kicsit kétkedő kérdésre válaszolva. Legfeljebb az történt, hogy egyik-másik cél nem a számítás szerinti ütemben valósult meg. De az osztrákoktól azt is megtanultuk, hogy nem kell kapkodni, szükségtelen jó magyar módra állandóan újítani s huszáros hajrában infarktusközeli állapotba kerülni. Sokkal eredményesebb következetesen kitartani amellett, amit kitaláltunk, akkor is, ha az elején néha döcögősen megy. Megéri – teszi hozzá.
Az adott szó becsülete
Ha már a tanulságoknál tartunk, nem lehet elsiklani afelett sem, milyen hasznos az osztrák munkamorál elsajátítása. Akinek bármilyen kapcsolata van a bécsi képviselettel – legyen az tippeket kérő névtelen utazni vágyó vagy éppen hivatalos ügyben hozzájuk forduló –, bizonyíthatja: itt nem marad gyors válasz nélkül egyetlen megkeresés sem, telefonra, e-mailre, levélre azonnal reagálnak, minden kéréssel foglalkoznak. Kovács számára roppant megnyugtató, hogy ebben a közegben nem csak az írásban rögzített ígéret kötelez, számít az adott szó – ami megint csak magyarázat arra, hogyan marad több idő az érdemi feladatokra.
Ennek is betudható, hogy a bécsi képviselet egyfajta kísérleti labor. Jó ötlet a Magyar Nap megrendezése mindig október elején – az osztrákok kedvelik az ilyen fix programokat, amelyeket már második évtől hagyományként könyvelnek el. És szeretik a "titkos tippeket" is – olyan úti célok fülbe súgását, amelyek eltérnek a megszokottól.
Kovács Balázs alelnöke annak aCorps Touristiqe Austria nevű egyesülésnek, amely az itt működő idegenforgalmi képviseleteket tömöríti. Ez a munka is együtt jár bizonyos beidegződések elvetésével: ezek a képviseletek, amelyek mindegyike saját országába csábítja az osztrákokat, nem rivalizálnak, sokkal inkább együttműködnek. Mert a közös fellépés erősebb, mintha egy-egy kicsi magában próbálkozik. Összefogva olcsóbb és eredményesebb a piackutatás vagy a bemutatkozás egy-egy távoli osztrák tartományban – több a haszon, mint ha megpróbálnák egymást lejátszani a színtérről.
Kapcsolattartásra alkalmas rendezvénynek se szeri se száma, ésszerű mindenhol ott lenni – miközben a magyarországi szolgáltatókkal is fontos az egyeztetés. Most például – avat be a képviselet-vezető – a legnagyobb gond, hogy az egyébként örvendetes orosz turistahullám veszélyezteti az osztrák beutazást. Évtizedek óta egy-egy üdülőhelyre visszatérő osztrákok panaszkodnak az orosz vendégek viselkedésére, s miközben a szálláshelyek számára örvendetes a sokat költő oroszok tömeges érkezése, félő, hogy kiszorulnak a régebbi megbízható osztrákok. A megoldás kényes ügy, a közös ötletelés már megkezdődött; talán az üdülési-utazási csomagok elosztásával lehet irányítani a vendégösszetételt, talán más lesz a megoldás.
Tervekben egyébként nincs hiány. A már említett egyesületalapítás lehetősége is ezek közé tartozik, no és talán ennél is konkrétabb a linzihez hasonló Magyar Napok megrendezése.