Egy ideje már kész ténynek látszik, hogy Donald Trump győzelme Amerikában tovább süllyeszti Európa jobboldali populistáinál tovább a gátlási küszöböt. Magyarországon ezt most a kormánykritikus civilszervezetek elleni fenyegető beszédben erősítette meg Németh Szilárd, az egyedül kormányzó Fidesz frakcióvezető-helyettese: "Azokat az "álcivil-szervezeteket", amelyeket Soros György amerikai milliárdos és filantróp támogat "minden eszközzel vissza kell szorítani és el kell innen távolítani" – mondta Németh. Szerinte ezeknek a nem kormányzati szervezeteknek (NGO-k) az a céljuk, hogy a "nemzeti kormányokra rákényszerítsék a globális nagytőkét és a politikai korrektség világát".
Szülőhazájában Soros egy alapítványon keresztül támogatja többek közt a budapesti Nyitott Társadalom Archívumot. Németh nyomatékosan leszögezte, hogy "kedvező nemzetközi lehetőségeket" lát egy ilyen hadjárat számára – Trump hatalomra kerülésére gondolt.
Régóta az USA bizonyult az egyetlen olyan bírálónak, amelynek még respektje volt Orbán Viktor, Magyarország jobboldali-nacionalista miniszterelnöke előtt. Orbán egyike volt azon európai politikusoknak, akik lelkesen gratuláltak Trump választási győzelméhez. Egyértelmű volt, hogy a vélt politikai korrektség washingtoni ellenfelétől saját autoriter politikájának támogatását reméli. 2017-re Orbán Sorost nevezte meg fő ellenségnek. Az "eltakarítani az útból" igét azonban Némethnek, Orbán megmondó emberének kellett kimondania. A Reuters hírszolgálat számára Orbán szóvivője, Kovács Zoltán megerősítette, hogy Németh a kormány irányvonalat képviselte csatakiáltásával.
Az 52 éves Németh egy mélyszegénységben élő munkáscsalád gyermekéből vált tanárrá, politikussá és Orbán kedvencévé. 2012-ben még egy Orbánért szóló imádkozásra is felszólította az embereket. Tavaly ősszel, az ellenzéki napilap, a Népszabadság beszüntetésekor Németh kimondta, amit párttársai nem akartak hangosan megfoglamazni: "nem fog krokodilkönnyeket hullajtani" az újságért, amelyet "legfőbb ideje" volt beszüntetni. Októberben az akkori tulajdonos, a Heinrich Pecina osztrák üzletember tulajdonában levő VCP rajtaütésszerűen beszüntette a balliberális, minőségi lapot, amelyet később egy kormánnyal barátságos viszonyban levő cégnek adtak el. Az újság ma már nem létezik. Magyarország még megmaradt kevés független médiuma aggódik a jövője miatt – olyan hírek terjednek, amelyek szerint a Népszabadság esetéhez hasonlóan a jövőbeli felszámolásokhoz is Pecina a kiszemelt stróman.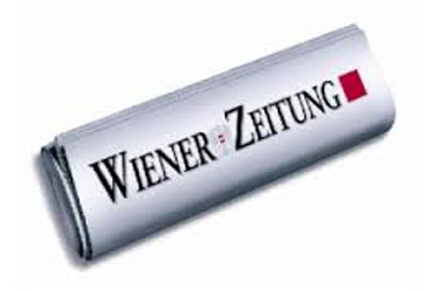 A kormány még nem hozta nyilvánosságra, hogy pontosan mi is a szándéka a kritikus NGO-kal. Csak az világos, hogy a parlament munkaterve szerint még az év első felében el kell fogadni az NGO-kra vonatkozó törvény tervezetét.
Németh Szilárd szerdán pontosította, hogy elsősorban a Magyar Helsinki Bizottságot, a Transparency International-t és a TASZ-nak nevezett civilszervezetet tekintik célpontnak. A TASZ (Magyar Társaság a Szabadságjogokért) többek közt jogvédőként lép fel a hátrányos helyzetben levő romák érdekében. Az egyik legismertebb TASZ-jogász, Juhász Péter, az Orbán elleni tömegtüntetések karizmatikus szervezője, aki jelenleg az egyik kicsi baloldali párt, az Együtt képviseletében ül bent a parlamentben.
Bürokratikus zaklatások
NGO-körökben további bürokratikus zaklatások bevezetésétől tartanak. A norvég EEA-támogatásokat Magyarországon koordináló Ökotárs Egyesület már 2015-ben a hatóságok látóterébe került, mert a kormány meg akarta szerezni az ellenőrzést a Norvégiából érkező pénzek felett. Később a bíróság jogellenesnek találta az Ökotársnál lefolytatott házkutatásokat és adószámának átmeneti letiltását. Vajon a magyar bíróság a jövőben is szembeszegül majd a polgári jogok elleni hadjáratoknak ?
Németh populista stílusban mutatta be azokat az Orbán ismert fegyvertárából származó vulgárdemokratikus elképzeléseket, amelyek szerint a megválasztott politikai erő az egyetlen, amelynek kizárólagos joga a közjó meghatározása. A Soros által pénzügyileg támogatott NGO-k politikai legitimáció nélkül avatkoznának be a politikába – dörögte. Mindent elkövetnének azért, hogy választásokon való megmérettetés nélkül befolyásolhassák a politikát. Ez így igaz. De vajon ez jogellenes? Soros már az 1980-as évek közepétől ösztöndíjjal támogatta a mai Fidesz vezető politikusait, amikor azok felemelkedése még messze nem volt előrelátható. Orbán maga is közéjük tartozott. Akkoriban Orbán, aki ma a liberalizmus nyílt ellensége, még liberális filozófiát tanult – történetesen 1988-ban az oxfordi Prembroke College-ben.
Fordította: dr. Gonda László